Description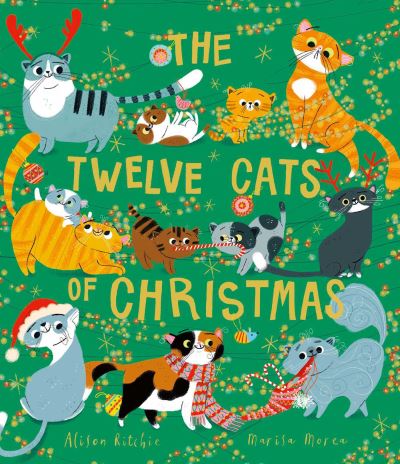 £6.99
Join these twelve mischievous moggies in the most perfectly PURRfect Christmas gift for all cat lovers everywhere! Based on the traditional Twelve Days of Christmas poem.
?
It's Christmas and the cheeky cats
are counting down the days.
There's so much festive fun to have,
in so many different ways!
?
Whether they're climbing up the Christmas tree, singing carols or waiting up for Santa's sleigh, the twelve cats of Christmas are as naughty as they are adorable. Children and adults alike will love reading this joyful rhyme aloud and counting all the cute cats on each page. Also available in the series, the best-selling THE TWELVE DOGS OF CHRISTMAS!?
?
In stock
Description
Author Alison Ritchie Published by Simon & Schuster Children's ISBN 9781471191183 EAN 9781471191183 Bic Code Cover Paperback