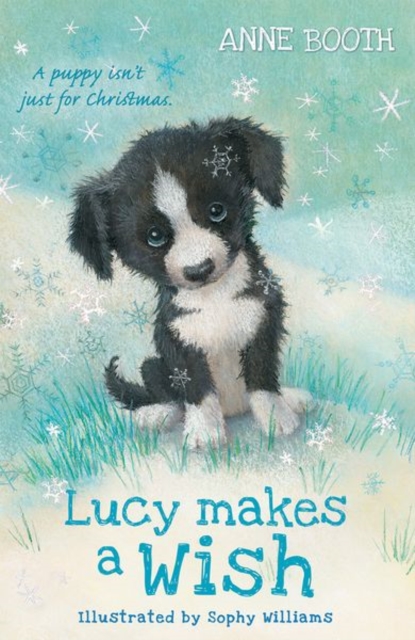 Lucy Makes a Wish
£5.99
When Boots the puppy bounces into Lucy's life, fun and friendship are never far behind. He's waiting for his forever home, and until he finds one Lucy is determined to give him the best Christmas ever, taking him out and about and giving him all the love he's missed. But they're going to need the help of all the friends they have made when Boots slips his lead and gets lost.
Will Boots find a way home? Lucy needs to make a wish. . .
This warm and festive story is an ideal present for a child to read during the festive season. Animal-lovers everywhere will delight in Sophy WIlliams's gorgeous illustrations and the simple language and short chapters are perfect for developing readers or to be read aloud. Fans of Anne Booth's previous titles in this series, Lucy's Secret Reindeer, Lucy's Magic Snow Globe, Lucy's Winter Rescue, Lucy's Magical Surprise, and Lucy's Search for LittleStar won't be able to resist this latest Lucy story!