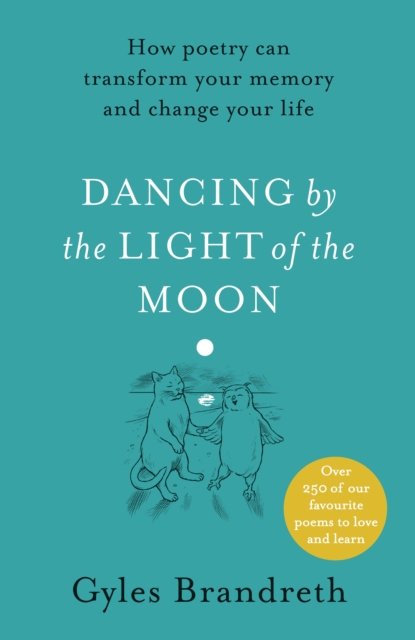 Dancing By The Light Of The Moon
£14.99
THE SUNDAY TIMES BESTSELLERThis beautiful collection of poetry to read, relish and recite would make a perfect gift for both young and old this Christmas. 'Gyles has discovered the secret of finding happiness through learning poetry by heart. It's wonderful and so much fun.' Dame Judi Dench __________A little poetry really can save your life .
. . Poetry is OFFicially good for you.
Not only does it enhance literacy in the young, but learning poetry by heart is the one truly pleasurable thing you can do to improve memory, boost brain power, extend your vocabulary and beat cognitive decline as time goes by. In Dancing by the Light of the Moon, Gyles Brandreth shares over 250 poems to read, relish and recite, as well as his advice on how to learn poetry by heart, and the benefits of doing so. Whether you are nine, nineteen or ninety, the poems and advice in this book provide the most enjoyable, moving and inspiring way to ensure a lifetime of dancing by the light of the moon – one joyous poem at a time .
. . Poets include: A.
A. MilneBenjamin Zephaniah Carol Ann DuffyCelia JohnsonD. H.
LawrenceE. E. CummingsEdgar Allen PoeEmily DickinsonGeorge the PoetHollie McNish John Cooper ClarkeJohn KeatsJohn MiltonKate TempestLeonard Cohen Lewis CarrollMaya AngelouMonty PythonOscar WildeRoald Dahl Robert BrowningRobert BurnsRobert Louis StevensonSimon ArmitageSpike MilliganSylvia PlathT.
S. EliotWalt Whitman Wendy Cope William ShakespeareWilliam WordsworthAnd many more . .
. DANCING BY THE LIGHT OF THE MOON IS AN OFFICIAL PARTNER OF NATIONAL POETRY DAY