Life in a Medieval Village a course by Terry John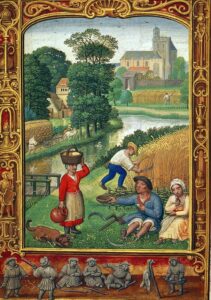 This September Terry John will be running a series of 3 weekly classes beginning on Wednesday 6th September (2-4pm).
This course explores the daily life of the people of a medieval village, with particular reference to two Pembrokeshire communities, Lamphey and Llawhaden. What were the laws and traditions governing the community?  What was expected of the women of the village? What were the duties of the steward, the hayward, the warriner or the priest? And how much influence did the lord of the manor wield?
£25 for the whole course per person