Diamond Crime at Chapter One
Saturday 15th October 2022
Authors from the new Welsh crime publisher, Diamond Crime, will be visiting Chapter One the Bookshop at Narberth Museum.
11am to 12pm Creating Characters a workshop with Jacqueline Harrett author of The Nesting Place
Having a credible character is the first step in the journey to engage readers. How do you develop a character who lives off the page?
In this workshop we will explore ways to breathe life into your descriptions from physical description to developing backstory and motivation.
An enjoyable morning activity for both emerging and experienced writers. Fun and laughter guaranteed along the way.
This is a free event but spaces are limited so please book your place here.
2.30pm to 3.30pm Diamond Crime Authors in conversation
Jacqueline Harrett, Thorne Moore, Phil Rowland and Gwyneth Steddy will be in conversation with author Judith Barrow.  There will also be an opportunity for a Q&A with the audience.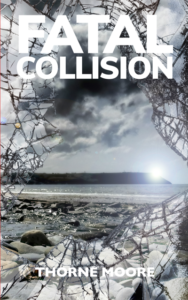 You can find out more about the Diamond Crime authors here.
Tickets are £5 redeemable against the purchase of any Diamond Crime book (£8.99 or £9.99 each).
4pm to 5pm Quiz
Test your knowledge of literary crimes with this fun quiz to end the day.
Diamond Crime was founded by crime writers Steve Timmins, Jeff Dowson and Phil Rowlands. They were all published authors looking for a new home for their books, but finding the tortuous and ego-denting experience wearing, they decided there had to be another way of doing this, a different way. So, after months of research into the world of small indie publishing and knowing what they and other writers, they were sure, wanted from a publisher – trust, care, support, creative collaboration as well a platform for their books – they decided to take the plunge, and so Diamond Books and its first imprint, Diamond Crime, was launched in May 2021. Now it has eight authors with another couple in the pipeline, fourteen books published and ten more on the way. Their plan is to grow organically, not just go for numbers. They want to spend time with their authors so that their books are the best they can be. They are a platform for new and established voices and an opportunity for those talented writers out there, who can't get their books published or even read.