Alis Hawkins – Author Event
7.30pm Wednesday 29th May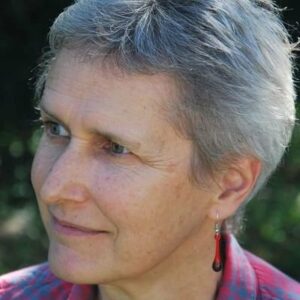 As part of National Crime Reading Month, Alice Hawkins will be joining us as to discuss her new book In Two Minds, the second in the 'Teifi Valley Coroner' series.
'West Wales, 1850. When an old tree root is dug up, the remains of a young woman are found. Harry Probert-Lloyd, a young barrister forced home from London by encroaching blindness, has been dreading this discovery.
He knows exactly whose bones they are.
Working with his clerk, John Davies, Harry is determined to expose the guilty, but the investigation turns up more questions than answers.
The search for the truth will prove costly. Will Harry and John be the ones to pay the highest price?'
Alis Hawkins grew up speaking Welsh in Cardiganshire, read English at Cambridge University and works with speech and language for the National Autistic Society. Her first novel, Testament, was published by Macmillan. She lives with her partner near Monmouth.
None So Blind, the first novel in the Teifi Valley Coroner series is available now in the bookshop.
Tickets: £5 redeemable against the purchase of either None So Blind or In Two Minds (£8.99 each)