SCAM: A Film by Nick Swannell
After her ambitious mother's hustle fails to secure their theatre home, exploited singer Ella joins her con-artist sister's social media scam. But when the truth about their father's death emerges, family loyalty only goes so far.
Award-winning local producer, director and composer Nick Swannell's debut feature film 'SCAM', will be shown at the museum next Friday evening (22nd July) at 7pm.
'Scam' is a neo-noir crime thriller about a family of scammers. It explores interdependence
and abuse via a claustrophobic mother-daughter relationship and illustrates how social
media platforms provide an easily-accessible global reach for scam artists. A desire for
an easy buck may challenge our morality and brutalise our sensibilities, but how malicious
must someone become to escape exploitation?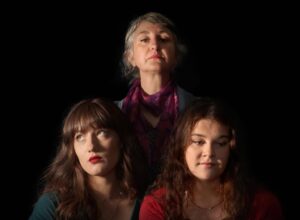 The film was written and co-produced by film producer, graphic designer and sculptor Alison Rayner. The cast includes local actors Bibi MacDougall and Abby Brenchley.
Discover more:
Instagram: www.instagram.com/scamfilm
Facebook: www.facebook.com/skamthefilm
Twitter: twitter.com/scamfilm2022