Diamond Crime Authors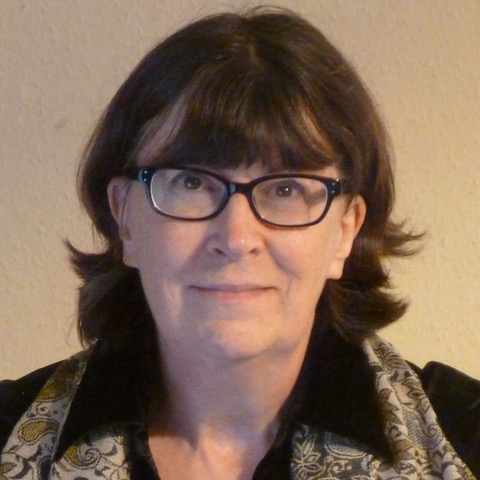 Thorne Moore grew up in Luton and studied history at Aberystwyth. She later moved to north Pembrokeshire, to run a restaurant and a craft business, studying Law through the OU before retiring to write full-time. Her crime novels and historical mysteries are mostly set in West Wales and Luton and include A Time For Silence (finalist for the People's Book Prize and Bookseller Top Ten best seller). The latest is Fatal Collision, set on the Pembrokeshire coast. She also writes science fiction. She is a member of Crime Cymru and the Crime Writers Association.
Originally from Northern Ireland, Jacqueline Harrett has lived in Cardiff for over thirty years. She is a multi-genre author who has written award winning non-fiction for the educational market. Short stories have appeared in anthologies and online. Her debut crime novel, 'The Nesting Place' (diamondcrime.uk) was published in 2021. With co-author Janet Laugharne, under the pseudonym J. L. Harland, she writes women's fiction. Their debut, 'What Lies Between Them' was published by Dixi Books in February 2022. Jacqui can be found on Twitter @DIMandy Wilde and @JLHarlandAuthor and websites: https://harrett.co.uk and https://jlharland.co.uk. She is a member of Crime Cymru and the Crime Writer's Association.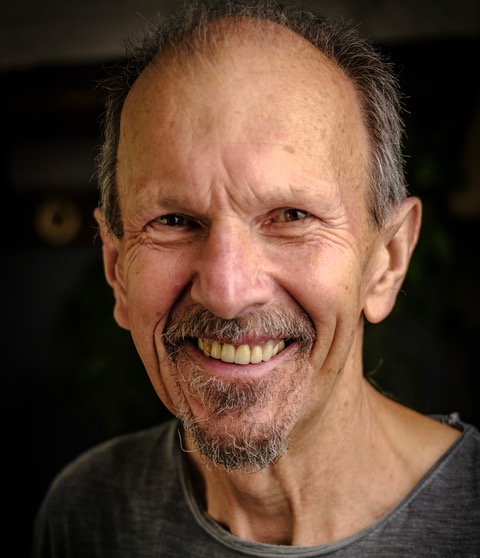 Phil Rowlands is a screenwriter, author and producer. After many years as an actor, mainly in film and television, he moved into the production side as a freelance writer and producer. He has written feature films, TV and radio dramas, documentaries and animation series and worked as a script doctor and consultant. He is a co-founder of Funky Medics, a production company focussing mainly on innovative health education. Its projects have included heart disease, diabetes, smoking and drug abuse. His first novel, Sirena, was revised and republished by Diamond Crime, along with his second Single Cell, in April 2021, His latest TimeSlip was released in late March 2022. Originally from Pembrokeshire, he now lives near Cardiff. He is a member of Crime Cymru and the Crime Writers Association.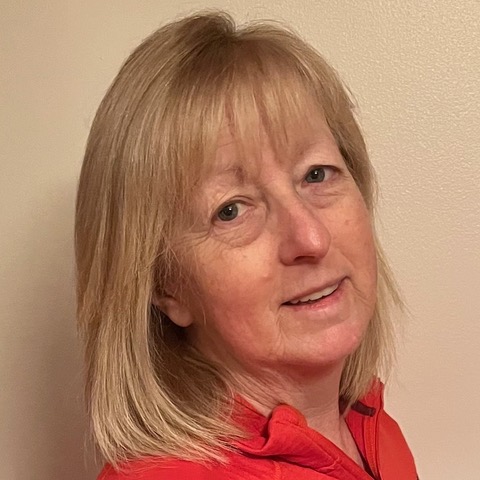 Gwyneth Steddy is originally from Omagh, Co Tyrone and now lives in South Wales. Her crime novels are set in West Tyrone, a place she says will be forever home.
The series backdrop is a beautiful, and much overlooked part of the world. The stories are peopled with funny, tough and extraordinary characters – although Gwyneth freely admits she has taken some liberties with geography and no characters are based on real people.
She has worked as an occupational therapist for more years than she is willing to admit. In the free time she has between working and writing, she runs (slowly) and mountain bikes (even slower). Her debut novel 'Do Sleeping Dogs Lie' was the winner of the inaugural Crime Cymru Debut Novel Award in 2022. She is a member of Crime Cymru and the Crime Writer's Association.
in conversation with
Judith Barrow, originally from Saddleworth, a group of villages on the edge of the Pennines, has lived in Pembrokeshire, Wales, for over forty years.She has an MA in Creative Writing with the University of Wales Trinity St David's College, Carmarthen. BA (Hons) in Literature with the Open University, a Diploma in Drama from Swansea University. She is a Creative Writing tutor and holds workshops on all genres.